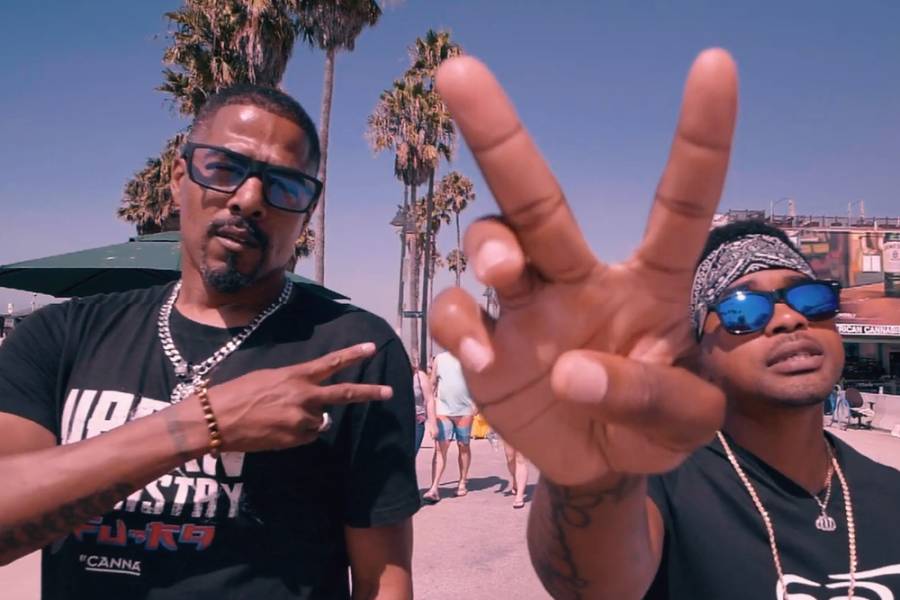 GroovyTracks Premiere – Veteran New York City rapper Afu-Ra has dedicated over 25 years to his craft but still manages to push himself artistically. Now, he's back with a new video for "Reign On Me" featuring Mann, which finds both MCs putting their lyrical prowess firmly on display.
The track comes from Afu-Ra's forthcoming album Urban Chemistry, an 18-track collaborative effort between himself and French producer duo Digital Cut.
"My music has always been an effort to unify people," he said in a press release. "And I don't think there would be a better way to achieve this then by collaborating with artists from all over the world."
Afu and Digital Cut travelled to 15 cities in eight different countries to film music videos for every track on Urban Chemistry. To date, the rollout has included a Los Angeles jaunt for "Reign On Me" and a trip to France for "Rise Up," among others.
Urban Chemistry is expected to arrive on February 28 and pre-orders are available here. In the meantime, check out the "Reign On Me" video above and the tracklist and cover art below.
1. Unstop f. Starrlight
2. Kiss the Pain f. Myriam Sow
3. Urban Chemistry f. Keny Arkana & Big Shug
04. Reign On Me f. Mann
05. Veni Vedi Vici f. Gavlyn
06. War Chemicals f. Stranjah Miller
07. Body's Jumping f. Celia Kameni
08. Take Me Along f. Taïro
09. Therapy f. LMK
10. Be Strong f. Dave Dario
11. Lyrics Fly f. Lord Kossity
12. Molecular f. Jah Mason & Rocca
13. Lion Science f. Sr Wilson
14. Money Change f. Skarra Mucci
15. Firetricity f. Sizzla
16. Rise Up f. Lyricson
17. Me & My Sensi f. Charly B
18. I Try f. Q