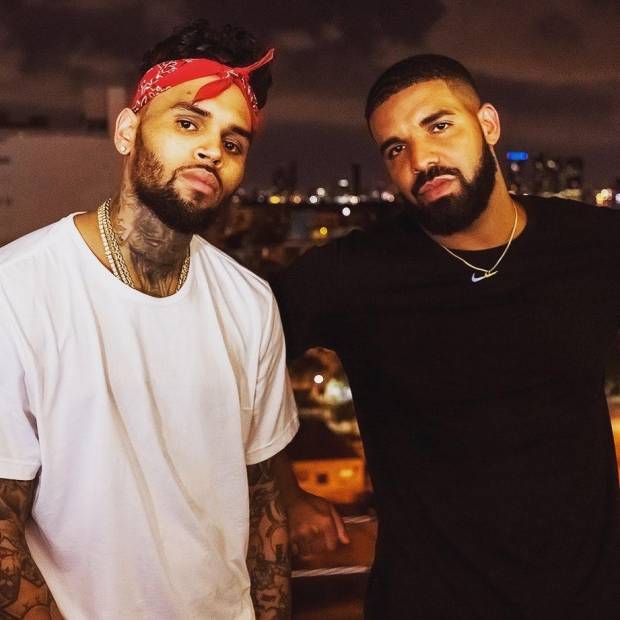 It's genuine love between Drake and Chris Brown now.
Breezy had to celebrate his birthday amid a quarantine when he turned 31 on Tuesday (May 5), but Drake and other friends and family made sure he felt the love. In a post to his Instagram Story, Drizzy shared a photo of himself on stage with Chris and reflected on their storied relationship.
"More life more music more success for you @chrisbrownofficial we came a long way over the years my g," Drake wrote.
The pair really have come a long way, entering into a public beef over Rihanna in 2012 and remaining at odds until they finally put it to rest less than two years ago. Now they're making music and sending well wishes on social media and it's a great place to be.
As for the rest of Breezy's birthday, how he celebrated remains unclear. Coming fresh off dropping his new Slime & B tape with Young Thug, his story has been focused on promoting the project. However, he did share a new picture with Thug on his timeline with scattered hookahs and a few passed out homies, so it looks like he may have made the most of his day either way.