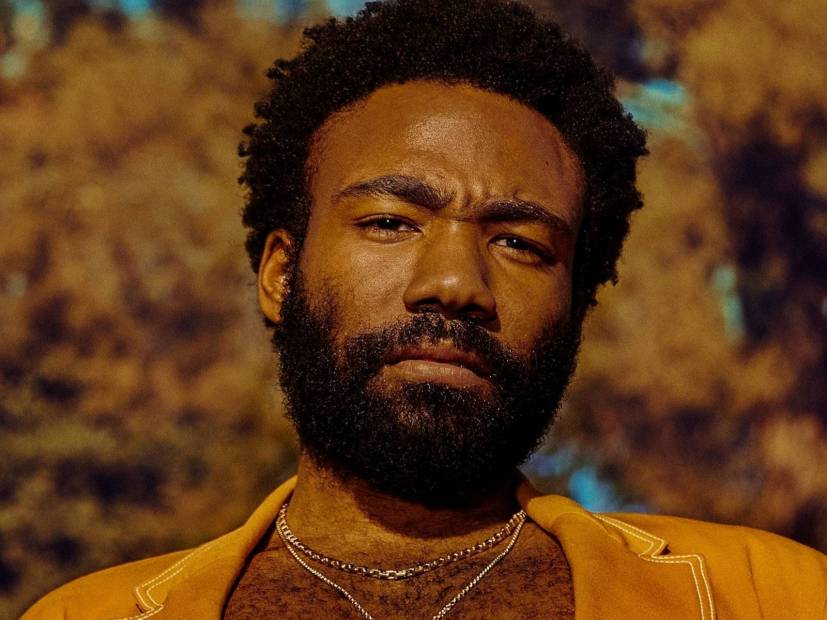 Donald Glover dropped a surprise 12-track project on his website "Donald Glover Presents" last week, only for it to disappear less than a day later. On Friday (March 20), the Grammy, Emmy and Golden Globe Award winner launched a mysterious countdown that was evidently leading to a new Childish Gambino album called 3.15.20. 
Judging by the features, which includes Ariana Grande, 21 Savage and Khadja Bonet, it's the same project that surfaced the first time.
3.15.20 marks the follow-up to the 2016 Childish Gambino Awaken My Love! and Glover's inaugural full-length release under Wolf+Rothstein/RCA Records. The album is available in two forms on all digital streaming platforms – a continuous play version under "Donald Glover Presents" and a standard track-by-track version under "Childish Gambino."
While speaking at a press conference for the 2018 Grammys, Glover said the next Childish Gambino album would be his last under that moniker.
Check out the 3.15.20 album stream, tracklist and cover art below.
01 0.00
02 Algorhythm
03 Time
04 12.38
05 19.10
06 24.19
07 32.22
08 35.31
09 39.28
10 42.26
11 47.48
12 53.49
Genius lists the song titles as follows, although they don't appear to go in order of the album.
Intro (Warlords)
Little Foot Big Foot
Why Go To the Party
Feels Like Summer
Don't Worry About Tomorrow (The Violence)
Under the Sun
We Are (Interlude)
Algorythm
Time f. Ariana Grande
Vibrate f. 21 Savage & Khadja Bonet
To Be Beautiful
Sweet Thing /Thank You