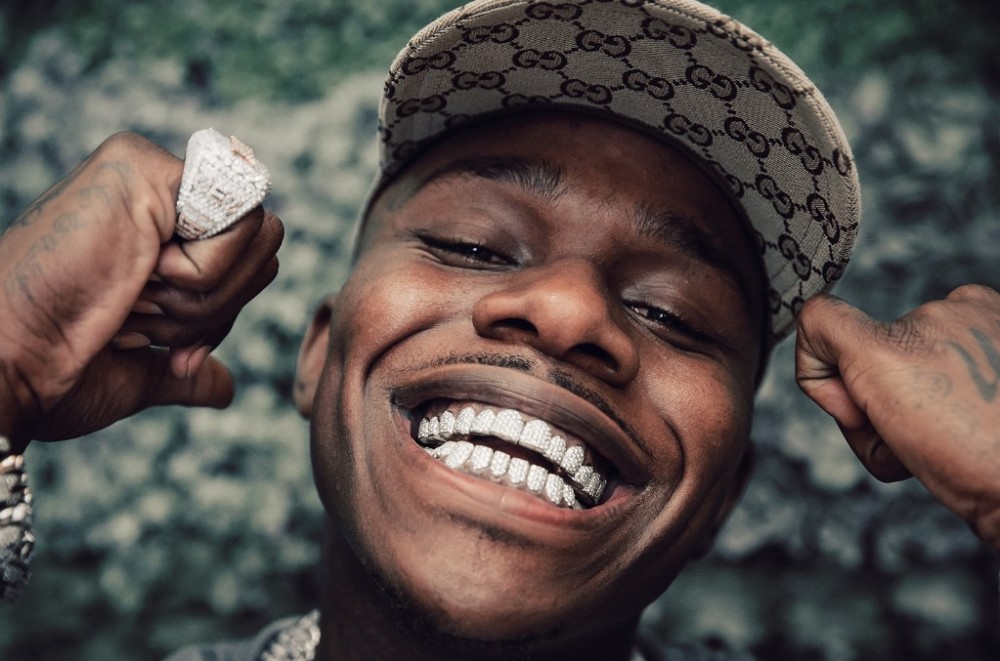 You can't stop DaBaby.
In his new video, the rapper flaunts his Midas touch by turning a lemonade stand into a big bucks business. Scuffles with police and thieves later, DaBaby and his daughter are seen in the kitchen of their fancy home, making treats and holding wads of cash.
"B—-, you know I turn piss into lemonade / Turn s— into sugar, that's chocolate pudding / Let you know I don't f— with you anyway / Know I keep getting better, you thought that I wouldn't / I'ma keep lettin' off, I'm a renegade," he boasts in the high-energy verse.
"Can't Stop" is featured on DaBaby's new album, Blame It on Baby, which snagged the rapper his second No. 1 album on the Billboard 200 chart. The set, which was released on April 17 SouthCoast/Interscope Records, earned 124,000 equivalent album units in the U.S. in the week ending April 23, according to Nielsen Music/MRC Data.
Watch the "Can't Stop" video below.