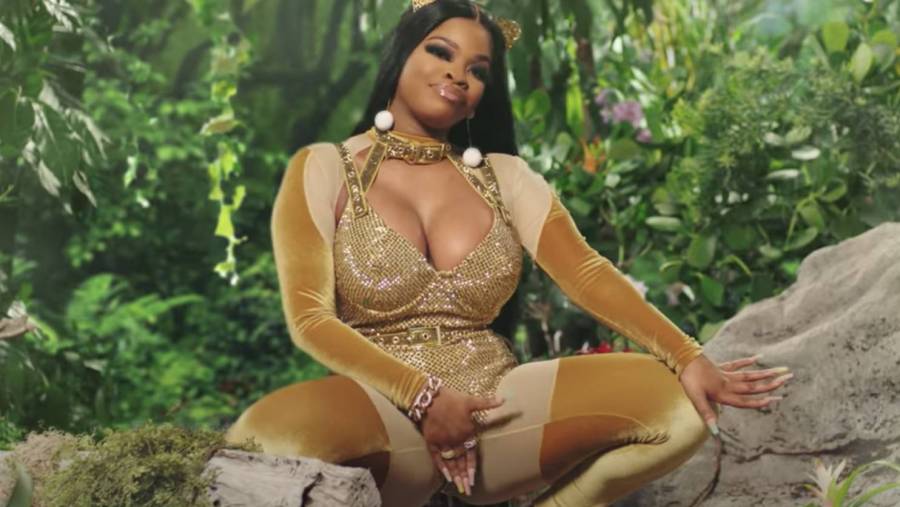 After calling a game-time audible for their leaked album City On Lock, Yung Miami and JT have huddled up and are rolling out visuals in support of the new City Girls' project rather smoothly.
For their "Pussy Talk" video, the Florida rap stars recruited renowned director DAPS and song co-star Doja Cat for a steamy visual that pushes the boundaries of the imagination.
Throughout its duration, the slick-mouthed trio spend their time divided in a workplace setting where lingerie bodysuits are perfectly acceptable attire and a desolate rainforest, where they're undoubtedly the queens of their domain with their golden cat costumes.
On June 19, both Yung Miami and JT threw a fit on social media when their sealed album contents and details spilled onto the Internet in full.
After pulling together the release a day later, they managed to place No. 29 on the Billboard 200 with minimal time to promote the project.
However, the cinematography appears to be making up for lost time. Watch City Girls and Doja Cat's "Pussy Talk" video above.