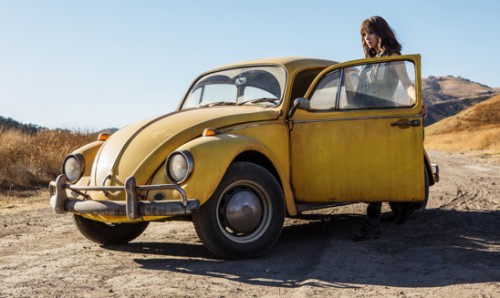 Transformers, unite!
Paramount Pictures have release a first look image for Transformers spinf film, BUMBLEBEE, starring Hailee Steinfeld ("EDGE OF SEVENTEEN"), John Cena ("DADDY'S HOME 2," "TRAINWRECK"), Pamela Adlon ("BETTER THINGS,""LOUIE"), and many more.
The film, which hits theaters Friday, December 21, 2018, is set in the year 1987 where Bumblebee finds
finds refuge in a junkyard in a small Californian beach town. Charlie (Hailee Steinfeld), on the cusp turning 18 and trying to find her place in the world, discovers Bumblebee, battle-scarred and broken. When Charlie revives him, she quickly learns this is no ordinary, yellow VW bug.
Are you excited for this Holiday 2018 film? Let us know! Follow @eldorado2452 on Twitter and Instagram for all your music and entertainment news.