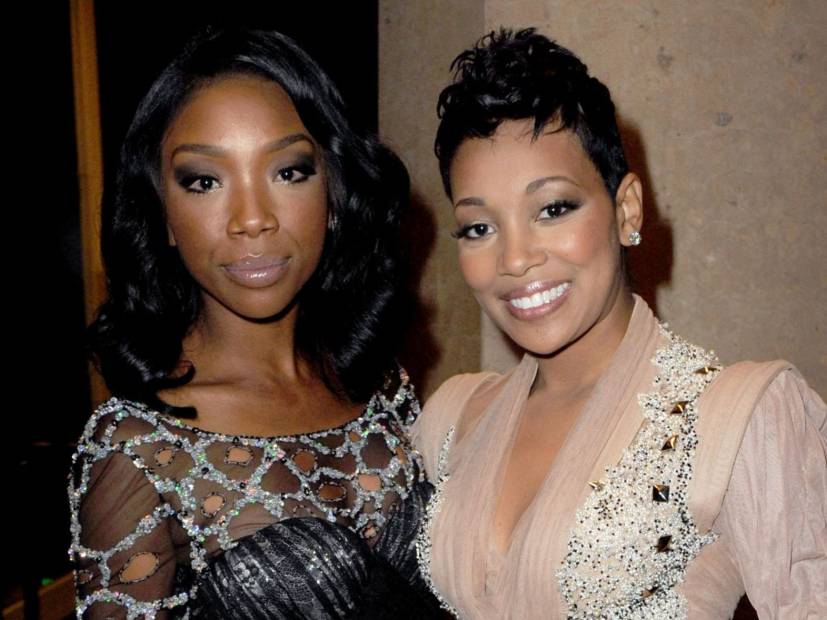 With the announcement of Jill Scott and Erykah Badu as the next Verzuz battle, fans continue to ask their favorites about whether or not they would enter the battlefield.
Both Brandy and Monica fielded questions in regards to whether or not they would come together on Instagram to fulfill plenty of '90s "Boy Is Mine" arguments and both decided to take the high road.
"I don't know," Brandy told Essence about her participation in Verzuz." That would be kind of weird, who would play 'The Boy Is Mine' first? I don't know."
When asked about it, Monica expounded more.
"I doubt it," the "So Gone" singer told Atlanta's V103's The Morning Culture. "I understand the idea of it and I think it's really entertaining and it's an incredible idea. Now what I do I like is its kinda turning into a celebration. I can handle a celebration. One thing that has happened my whole career is being put against someone else that I'm not even remotely similar to. I think the reality is that us being polar opposites makes it dope."
She added, "I tell people all the time because the only battle or Verzuz they want to see with me is me and Brandy. The reality is, people have put us up against each other for 20 something years. The reality is, I think 'Boy Is Mine' is such a phenomenal record because we're polar opposites and that's dope. And she's one of the greatest artists of our time as well."
The on-again, off-again frenemies have come together and also come apart over recent years.At the 2018 Essence Festival, Brandy decided to remix "The Boy Is Mine" while on stage to "The Song Is Mine," in an attempt to remind festival-goers whose song it belonged to first. A year later, both were part of the Femme It Forward concert series.