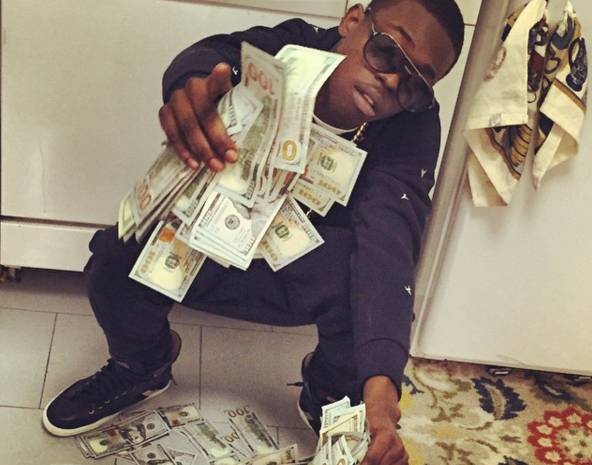 Bobby Shmurda might be on the verge of a new mixtape.
The "Hot N*gga" rapper's name came up during a recent conversation on Beats 1 radio between Ebro Darden and Columbia Records' signee Fivio Foreign. When asked whether he's been in contact with GS9 members Shmurda and Rowdy Rebel, both of whom are still imprisoned, Fivio confirmed he spoke to Rebel on the phone.
"He said two weeks he got some new fire coming out," Fivio said. "He going crazy. And he's dropping a mixtape." When Ebro sought to clarify who Fivio was referring to, the Brooklyn rapper said, "Bobby! He droppin' a mixtape from jail."
Ebro said, "That's an exclusive," Ebro said, to which Fivio replied, "Facts. Nobody knew that."
Last December, Quavo sparked rumours that Shmurda and Migos were lining up a possible 2020 collaboration. At the time, Quavo tweeted, "Jus Talked Bobby Shmurda. Lil Bro In Great Spirits Bout To Touch Turf Soon!!! SHMIGO ALERT ? 2020!!!"
Shmurda and Rebel were originally arrested in 2016 on a range of charges, including gun possession and conspiracy to commit murder. After taking a plea deal in 2016 and receiving a seven-year sentence, Shmurda is expected to be released sometime this year.