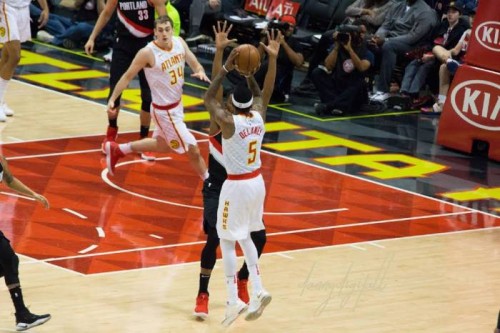 All they do this week is win! Well, sort .
The Atlanta Hawks have won three out their last four basketball games most recently defeating the Portland Trailblazers on Saturday night (104-89).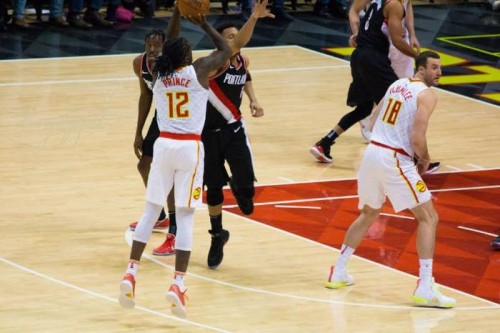 The Hawks were impressive shooting from the field and that was in large part because the play Hawks point guard Dennis Schroder. Schroder finished the game with 22 points on (9-17) shooting from the field along with 8 assist. Off the bench, sharpshooter Marco Bellinelli finished the night with 14 points and two unsuccessful slam dunk attempts. Ersan Ilyosova and Tyler Cavanaugh both finished the game with 13 points. Hawks swingmen Taurean Prince and Kent Bazemore both finished with 12 points.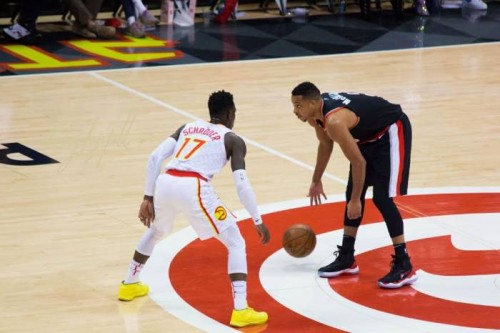 For the Trailblazers, their leading scorer/ all-star point guard Damian Lillard missed the game with a hamstring injury but the Blazers back court performed well in his absence. Shabazz Napier shot (8-15) finishing with 21 points, 8 rebounds and 6 assist. Blazers scoring machine C.J. McCollum finished the night with 18 points and Al-Farouq Aminu finished with 10 points.
The Hawks seem to have found their groove just in time for the new year. The Hawks tip f their west coast road trip on Tuesday January 2nd against the Phoenix Suns. Stay tuned to HHS1987 for more NBA news. Follow @eldorado2452 on Twitter and Instagram for all your Atlanta Hawks, NBA and sports news. Photos @DannyDigitall.