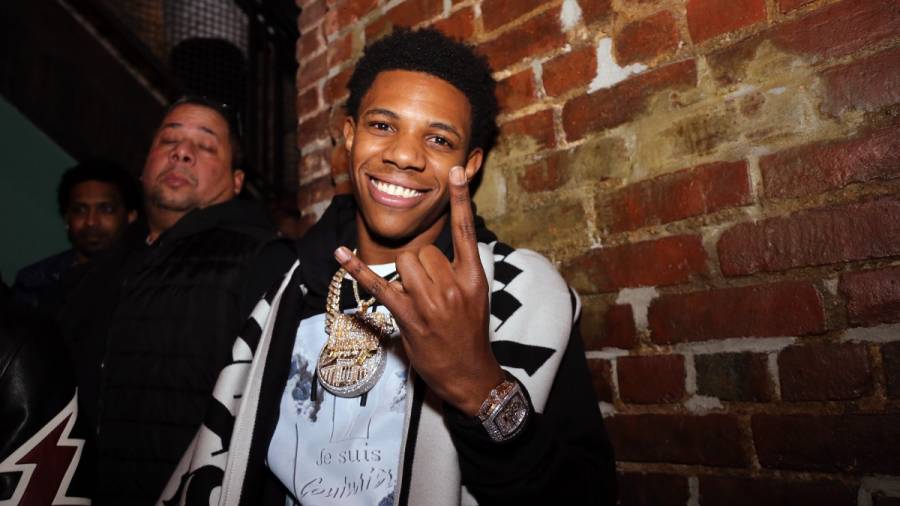 A Boogie Wit Da Hoodie is out here winning.
On Tuesday (July 7), Akademiks did some digging and found the Bronx rapper had racked up tons of platinum and gold certifications from the Recording Industry Association of America (RIAA) in the last year. Last summer, both his debut album The Bigger Artist and his sophomore effort Hoodie SZN went platinum, along with his song "Startender" with Offset and Tyga.
A Boogie received nine more platinum certifications since then, and just last month hit three gold records. Two of the three are "Mood Swings" and his Roddy Ricch, Gunna and London On Da Track-assisted "Numbers," which live on his February 2020 album, Artist 2.0. With February only being a few months back, it's likely platinum certifications for those tracks aren't far off.
The "Drowning" artist recently had some issues with Lil Tjay when Tjay laid claim to the King of New York title and dissed both A Boogie and Tekashi 6ix9ine in the process, but it looks like the numbers may defeat that claim. After they exchanged words online, Tjay posted a video with a Highbridge chain A Boogie later said he bought from someone and then waved the white flag.
In his apology, Tjay said he'd gotten ahead of himself and was taking back all of the negative energy and adding he doesn't encourage beef. The apology was ultimately rejected.