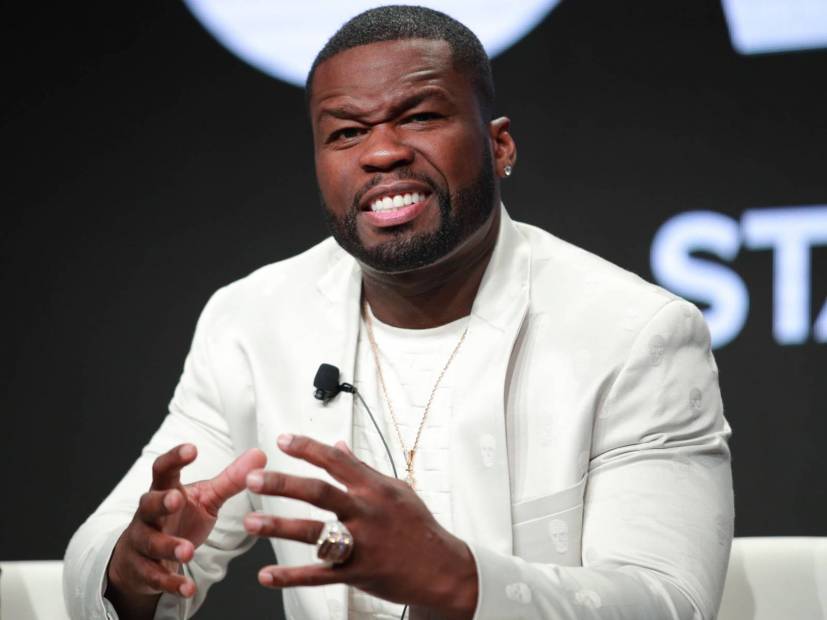 West Bank, Palestine – 50 Cent has a reputation for sparking controversy with his constant Instagram antics but now, someone is leveling the playing field.
An artist by the name of Lushsux has painted multiple murals depicting Fiddy as various pop culture figures, including 50's former "son" Tekashi 6ix9ine and talk show host mogul Oprah Winfrey. But most recently, he's turned 50 into Donald Trump, Post Malone and Chinese communist revolutionary Mao Zedong.
The For Life producer reacted to the 50/Trump mashup last week, writing, "Look at this shit man. The fuck is wrong with these people. LOL." It prompted a "This shit crazyyyy" from Fat Joe.
The veteran Hip Hop mogul also re-shared the Posty mashup to his Instagram page, asking, "who the fuck keep painting these murals of me all over the place. this is fucked up man. That's 3 now 69, Trump, & post malone."
He added a couple of carefully chosen emojis to emphasize his point.
But ultimately, 50 decided he wanted a face-to-face meeting with Lushsux.
On Sunday (April 26), he shared a video of Lushsux erecting the Zedong mural and wrote, "Damn he made that shit look like it was easy, I want to meet this guy."
Lushsux, who's from Melbourne, Australia, also added 50 wearing a Yankees hat "with no brim" and painted him as Winfrey last December. The 6ix9ine mural was completed in 2018. After the 6ix9ine/50 mashup went up, 50 demanded, "who did this. i want you niggas on the internet dead. fuck everybody laughing at this shit."
He added in separate Instagram post, "man of all this shit you could have painted on the wall, you paint this shit. what the fuck you niggas play too much. get the strap."
Check out Lushsux's handiwork below.