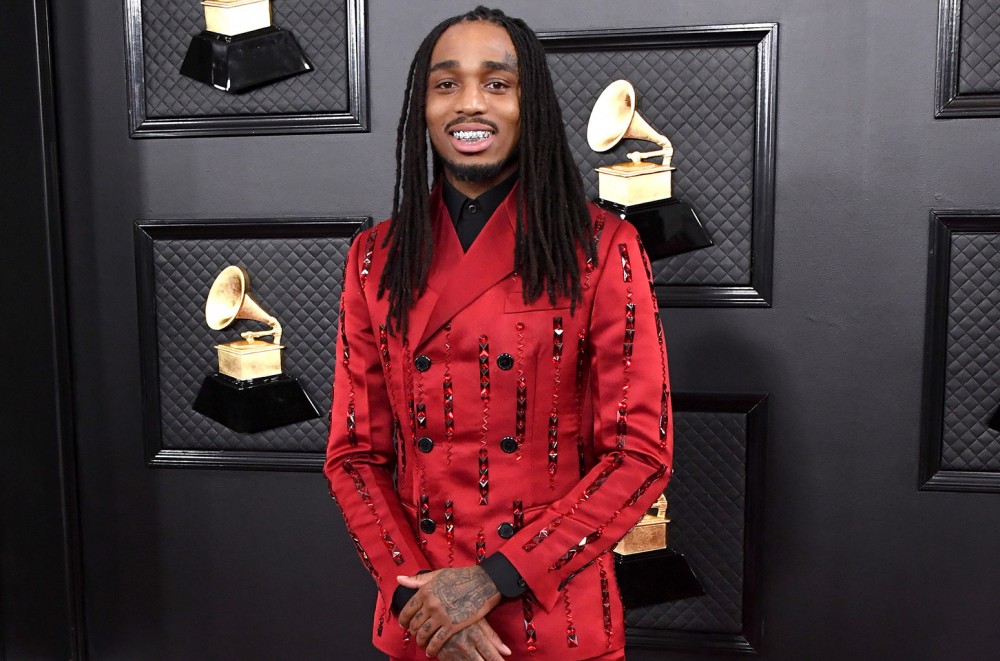 Reactions from musicians affected by the shocking death of NBA legend Kobe Bryant continued tonight (Jan. 26) before the 2020 Grammys ​on the red carpet, outside the Laker great's Staples Center home arena in Los Angeles. Migos rapper and solo star Quavo talked to Billboard's about meeting and taking a photo with the late Bryant the previous year.
"He was excited — he was just, like, on Dad Mode, just for his daughter — R.I.P., rest in peace to GiGi, too — just excited for him to put his girl next to us and just take the picture and have fun," he recalled. "And we was just excited to see him — like, one of my friends had tears in his eyes. It was just an amazing moment."
The rapper also talked about his stunned reaction to the news earlier in the day. "It's a devastating loss," he said. "I'm a basketball player, I love the game. I'll never watch the game the same."
Bryant died earlier today in a helicopter accident in Calabasas, along with his daughter Gianna and seven other casualties. Quavo had previously posted photos of him and Bryant to his Instagram, captioning one of them: "I Hope Wake Up From This Nightmare Because This Can't Be True! Saddest Day In Sports History. We Love U Big Bro."