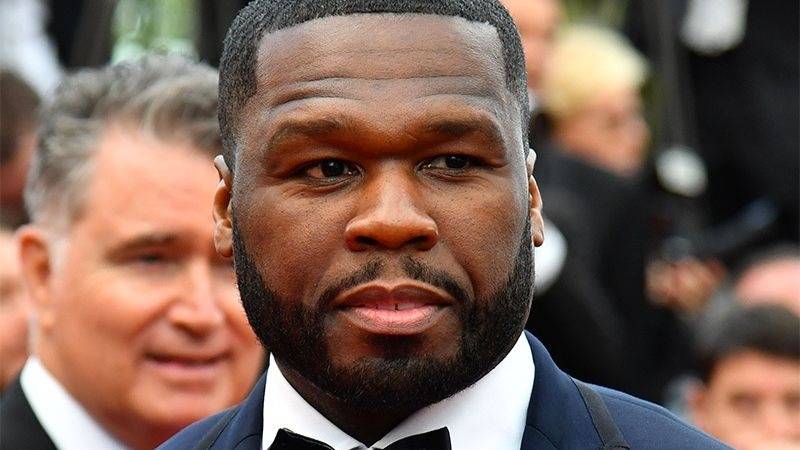 EDITORIAL – When it comes to stories in Hip Hop, none have indeed been more captivating than that of 50 Cent, who went from getting shot nine times before launching a legendary career in the music industry to transitioning and finding a wildly successful second wide as a television producer. It's a journey well documented in his recent book, Hustle Harder, Hustle Smarter.
Across the 304 self-help book, the Queens native uses personal stories, hard-learned lessons and corporate savvy to help readers accept and adequately navigate the changes that may disrupt their lives, careers, etc.
We over at GroovyTracks have compiled 20 of the best gems and anecdotes for you to get your hustle — or humor — on.
He Is Even Cleaner Than We All Thought
In the book's second chapter, "Heart of a Hustler," 50 goes into incredible detail about how abstaining from drugs and alcohol has given him a critical edge in his career. Besides noting the levels of alcoholism in his family, he also points out that by using getting high as a crutch, you'll never be able to reach your true potential. "It's imperative that you create your comfort zone without depending on a substance for help," he writes.
He also humorously describes keeping his sobriety low-key in the VIP where, after pouring drinks for everyone there, he has one of his people fill the bottle with ginger ale. "Being able to hang out still is an advantage for me," he adds.
He Feels 2Pac Isn't The Greatest Rapper, Skill Wise
Noting that he means no disrespect, 50 broke down why (based on pure skills) 2Pac wasn't in the running for greatest of all time. "He wasn't able to articulate street life like Nas, talk slick like JAY-Z or be funny like Biggie … he couldn't spit as hard as Eminem," he explains. "What he had in abundance was passion. Even if he was was an art student playing the role of a thug, he delivered the lines with so much intensity that you felt every word that he said."
Noting that this passion is what ultimately made him an all-time great, he points to others (namely Ja Rule), who tried donning a "gangsta" lifestyle in with their rap persona. Though he adds that Ja lacked the dedication Pac possessed — making him less believable.
Bang Em' Smurf Was Cut Off For Fighting Over A Jersey
Demanding discipline and controlling the energy in your circle was something crucial that Fif says he learned very early on in his career. Expressly, he forbade fighting within the crew, which he said could cause resentment that boils below the surface and explodes. "The fall out from a serious enough explosion could take down an entire tour," he writes. For this reason, he couldn't let one-time associate Bang Em Smurf slide when he broke the cardinal rule.
He recalled waking up to the sound of his former associate fighting outside of a Philadelphia hotel over a free Michell & Ness jersey and subsequently sending him home to South Side Jamaica Queens empty-handed.
He Feels The Crab In A Barrel Mentality Killed Jam Master Jay & Nipsey Hussle
According to 50, the ultimate downfall of the late-Nipsey Hussle and his one-time mentor Jam Master Jay was that after becoming successful, they didn't remove themselves from the hostile environments that cultivated them. He explains, "By staying in Queens, Jay never separated himself from the negative elements of Hip Hop. He stayed too close to people who didn't have his best interests at heart … they were jealous of him."
Though he adds that he gives back to his community charities, "There isn't enough room for both success and suckas."
He Gave Tekashi 6ix9ine Advice Weeks Before His Downfall
In the book's third chapter, "Constructing Your Crew," he discusses a time in which Tekashi — who was experiencing issues conducting business as a result of the company he kept — visited him at his office for some advice. "He looked like a scared kid," 50 recalled. What he saw as a massive miscalculation on the rainbow-haired rapper's part (besides the obvious) was the rate at which he was switching crews. "There is an expectation of opportunities," he notes of rapper/entourage relationships, adding that If the opportunities aren't provided within a window of time (and people in your circle see you offering similar opportunities to others), resentment can occur.
The constant switching was also likely to make individuals feel disposable, which would inevitably lead to a glaring lack of loyalty. He explains, "Those individuals may feel that they need to take what is owed to them." Tekashi seemed to get the message, but it was already too late. Ironically, it appeared that the lack of loyalty went both ways.
He Wanted Tony Yayo To Be The Next 50 Cent
This comes up a few times in the book, but 50 saw G-Unit member Tony Yayo as the next 50 Cent. Though, as he explains, Tony's downfall was his inability to put aside old habits and fully embrace the business mind necessary to take himself to the next level.
It was this lack of drive on Tony's part that Fif attributes to having to stay within the rapper sphere to carry the weight of the G-Unit brand longer than he had anticipated. "I could have branched out much sooner," he explains.
Omari Harwick Was Almost Passed Over For The Role Of Ghost On Power
A section of the third chapter examines the importance of being able to motivate others through powerful pep talks. If the role of Ghost on Power seems tailor-made for Omari Harwick, that's because 50 was dead set on having him take on the part. However, he notes that while Joseph Sikora nailed his read for the role of Tommy, the executives were less than impressed with Harwick. "He read the lines, but his energy was lacking," he says. "It was as though he wasn't connecting with the character."
It took a phone call to help Harwick, who seemed defeated at the less than positive reaction, ultimately see the potential in the role (which has since made him a household name). "By the end conversation, he was excited and ready to read again … this time he was completely locked in. He was Ghost," he writes.
The Drawing On The Massacre Album Cover Was Meant To Conceal Weight Gain
Following the release of his first album, which kept him on the road for the entire year, lousy eating habits led to him gaining weight. He notes that his chest was a particular issue (in his mind). "I started off the tour looking like the headlining artist, but by the end, I looked like my own security," he writes. It turns out the drawing on the album cover of his sophomore release The Massacre, was an attempt to create faux definition and hide what he describes as "flab" from fans.
"The diversion worked," he states, "no one was talking about 'fat 50 Cent'… they were just talking about the music."
He Has Chris Lighty's Daughter In His Will
"He stuck with me when a lot of others had abandoned me," 50 writes, describing his relationship with former manager, the late Chris Lighty. As they were incredibly close, he notes that his death hit him especially hard, in part due to his inability to truly open up to people as a byproduct of the loss of his mother at a young age.
Following Lighty's death, 50 notes that he swore to make sure his daughter Tiffany was always taken care of — adding that he had her added to his will.
Gillie Da Kid Passed On An Interscope Deal 50 Helped Him Secure
After listening to one of Gillie's songs as a favor to DJ Cosmic Kev, 50 agreed to walk the Philly upstart into Interscope and play it for one of the top executives. While they initially weren't interested, the G-Unit honcho promised to support any project Gillie released, swaying the deal. However, Gillie rejected the deal (which 50 noted was fair) — instead countering with a $1 million ask. Interscope wouldn't go for it, and ultimately it fizzled.
"I have zero doubt that with my cosign, [Gillie] could have ended up making way more than a million dollars from Interscope … he never had his moment, despite his proven skills," he writes. "He never experienced the level of success he should have as a rapper."
Sha Money XL Chose $50K Over Long-term Get Rich Or Die Tryin' Revenue
In his early mixtape days, 50 recorded a lot of his material in Sha Money XL's studio in Long Island. "Because of his loyalty and consistency during that difficult time, I considered Sha my partner," he explains. After the deal came into play, Sha decided that he wanted a piece of the action, sending Interscope an invoice for $50,000 for his recording services. Though Fif felt a level of disrespect, he instead offered a lower amount in addition to 1 point off of his debut album Get Rich Or Die Tryin' — an offer that could have netted Sha up to $1.3 million. He refused and ended up settling for the $50,000.
"Sha undercut his position by not knowing how to negotiate," he notes, adding that more diplomacy could have potentially earned him more in the long run — and potential points on future releases.
His Unofficial Internship Led Him To Create "How To Rob"
Rather than wait for Columbia Records to press go, he decided to use his newfound access to the label to his advantage by becoming an unofficial intern, going department to department soaking up game. "I knew they'd let me intern because it would be easier than having a conversation about why my album didn't have a release date," he wrote.
"Through interning, I was able to see that I was going to have to make myself hot … I realized that the label could build on the momentum, but they were limited when it came to creating it," he adds, noting it was this energy that fuelled his debut single "How To Rob."
"Crack A Bottle's" Lukewarm Reviews Made Him Realize He Needed To Evolve
While the single "Crack A Bottle" by Eminem featuring Dr. Dre and 50 faired well commercially — earning a Grammy and topping Billboard's Hot 100 — Fif says that during live performances, people weren't reacting to it. In analyzing the situation, he was able to deduce what was happening. "The answer was clear: Hip Hop culture had decided to give me resistance," he writes. "I had come into the game as an underdog, but now that I was an international success, they couldn't see me in the same way anymore.
"Hip Hop had moved on. It was imperative that I diversified if I wanted to keep growing financially and professionally. It wasn't an easy conclusion to come to, but I understood it."
He Ran Todd Moscowitz Out Of Violator Office Over Shady Records Deal
50 recalled a time when he and his crew chased Todd Moscowitz — founder and CEO of Alamo Records and Gucci Mane's manager — out of the offices of Violator, where he worked before becoming the president of Asylum Records in 2004. Moscowitz wasn't in favor of the Shady Records/Interscope deal, as it would bring no revenue to Violator, telling Fif instead that he was contractually obligated to take the deal he had worked out with J. Records under Clive Davis.
"We expressed our concerns … we may have been a little aggressive in articulating them," 50 says of his response causing Moscowitz to flee the office. "His dress shoes clicked and clacked on the stairs the whole way down."
Unfulfilled Promise Of Lloyd Banks And Tony Yayo One Of His Biggest Disappointments
While 50 is quick to hail Power as his most significant achievement, he's just as quick hail the G-Unit members Lloyd Banks and Tony Yayo's wasted potential among his most notable failures. The long list of the duo's shortcomings boiled down to one central element: resistance to change. Banks, he explained, resisted technological changes and cultural trends, remaining passive and allowing himself to get lost in the shuffle. At the same time, Yayo ultimately had difficulty adapting his street mentality to a more straight and narrow, corporate-level mindset.
"Both G-Unit's fall and powers rise are testaments to how growth is the key element in any successful journey," he writes. "I always felt that if I had done a better job teaching banks and Yayo how to evolve and change their habits, they each would be in better places right now."
He Met Jam Master Jay After His Benz Was Mistaken For Kenny Anderson's Car
On his quest to meet the right people in his early days, 50 and a few associates made their way to Bentley's in Manhatten one Friday evening — riding in his Mercedes 400 SE Benz, which he adds at the time was, "A very fly ride." Someone ran up on the car and banged on the hood, and much to 50's surprise, that person was the legendary DJ Jam Master Jay, who went on to give 50 him his first shot in the game.
"I thought you were my friend Kenny, he has the same whip," Fif recalled JMJ noting — referring to NBA Point Guard Kenny Anderson. After learning that Jay was headed to Bentley's as well (a club that was likely not to let 50 inside), he seized the moment telling him, "We're coming with you." After briefly thinking it over, Jay was with it, and their relationship grew from there.
He Regrets Not Pushing Prodigy To Embrace His Artistic Side
"I remember going to [Prodigy's] crib and seeing several movie scripts lying around," Fif writes of the late rapper. When he inquired about them, the Mobb Deep MC stated that he'd learned how to write them reading a book and had been doing it ever since. "That's the type of artistic mind he had.
"I felt Prodigy should have embraced his background more," he continued. "That's what made him special. It would have allowed him to make more significant art. Instead, he felt pressured to live up to the persona he had cultivated in his music."
Ja Rule's Downfall Was Trying To Play A Gangster Role
In discussing the importance of being honest about your character, lest you create unsustainable environments and situations, he noted, "Ja [Rule] grew up as a Jehovah's Witness in a better part of Queens than I did. The only time he would come around my part of town is when he knocked on doors and tried to sell copies of The Watchtower.
"[He was] a nice religious boy … but the people around him like Irv tried to turn him against his nature as a nice gentle guy and transform him into a gangster," he continues. "Instead of accepting his blessing for creating fun, female-oriented music, they were hellbent on turning it into something negative.
"He took DMX's flow, Tupac's style and tried to rap about other people's lifestyles. It worked for a second, but when you walk with a crutch, there's a limit to how far you can go."
He Wants His Son Marquise To Flourish Despite Their History
His relationship with his son Marquise has been publically rocky. He writes, "I never imagined I'd be in [a situation like this] with my firstborn child." Much of the hostility, as he explains in the closing chapter, revolves around a sense of entitlement — one he accepts blame for helping to cultivate.
Still, through all the animosity, Fif only wants the best for his son. "I hope he knows that no matter all our ups and downs, I still have his best interests at heart," he writes. "There is nothing that would make me feel better than to see him blossom. No Grammy, no Emmy, no picture on the cover of Forbes would mean more to me than seeing my son turn into the person I believe he can be."
His Ultimate Legacy May Be Prominently Defined By Philanthropy
Following a trip to Africa, Fif was awakened to the fact that what he thought was the bottom was nowhere the bottom that millions overseas live through daily. A subsequent trip pushed him to commit to the World Food Program to help fight hunger in Africa. What he says he ultimately envisions is an increased sense of conscious capitalism, where those blessed like him (CEOs, etc.) make giving a fundamental part of their business plans.
"I made a lot of things cool in my days: using the sing-song flow in my raps, bulletproof vests and paying your debts back by Monday. Now, I want to make charity cool, too. If I can do that, that will go down as my greatest accomplishment."
Check out Curtis Jackson's on Amazon and wherever fine books are sold.